We formed G.N.K.S Technologies back in 2016 with the sole objective of providing total solution to our Customers.Over this period of time our customers posed full confidence in us, some of which include large business houses, Government Organization, Financial companies, Retail outlets and other such private endeavors. Our priorities are bound by the clients. We are confident, well-equipped and always ready to work under stipulated time frame. Our vision is to make G.N.K.S Technologies a visionary through work, dedication and time management.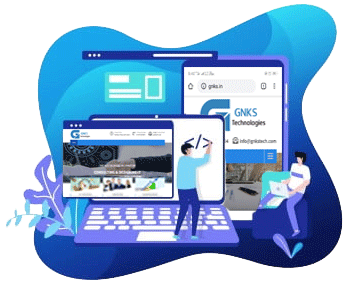 We've been in business for 4+ years and have worked on hundreds of projects. We're professional, hard-working, and above all, we love helping our clients do great things on the web. GNKS is a website design and development company which specializes in custom website design. Our aim is to impress the visitors with a pleasing user experience. As a professional web development company , we design high-performance and SEO optimized websites with elegant user interface. Such websites can grow business and initiate never-ending sales.
Data Center Design & Support
83%
Are You Excited To Start Your Project?
Let's talk about your Project