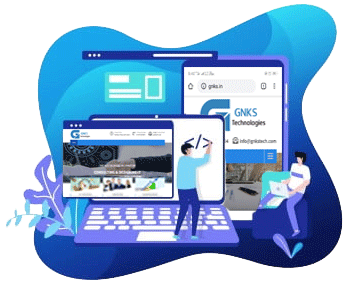 GNKS Technologies (P) Ltd. is a Delhi based organization, registered at Registrar of Companies, Delhi in Feb 2016. The sole objective of the company is to provide a total solution to Our Customer. Over this period of time our customers posed full confidence in us, some of which include large business houses, Government organizations, Financial companies, Retail outlets, and other such private endeavors. Our priorities are bound by the clients. We are confident, well-equipped, and always ready to work under a stipulated time frame. Our vision is to make G.N.K.S Technologies a visionary through work, dedication and time management
We have a team of certified and experienced security professionals, to configure, monitor, and manage your Firewalls 24x7x365. Every technical staff has technical certifications for leading Firewall/UTM OEM's such as Cisco, Sophos, Checkpoint, SonicWall, Juniper and Fortinet.
OUR VISION
Our vision is to be the world's best and most sought after firm for custom web and mobile application development, cater and fulfil the overall digital needs for our clients globally. We elevate our vision every year and strive hard to accomplish the same. We set ambitious and formidable goals periodically and ensure to meet them.
OUR MISSION
Our Mission is to provide customized solutions to our clients with friendly services, cost-effective prices, valued products with superior quality, while making the development process a delightful experience for both our clients and development team of professionals.
We work hard every day to make GNKS Technologies the world's most respected services brand.
I.T Security Solutions
(Fortinet and Sophos, Juniper, Checkpoint, Certified, Engineers)
Data Center Solutions
(Design, Deployment, Upgrade/Migration) Tier 1, Tier 2, Tier 3 DC
Virtualization Solutions
(VMware & Citrix) Free NAS, Microsoft Hyper-V, Oracle VM
Core Network Solutions
(Cisco and Juniper Certified Engineers)
Server and Desktop Infra Specialist
(Microsoft and Red Hat Certified Engineers)
Cloud Solutions
Azure, AWS, Oracle Cloud, Google Cloud
Digital Marketing
(Google Certified Specialist)
Project Management Experts
Project Management Experts
Customer Service
24*7 Helpdesk